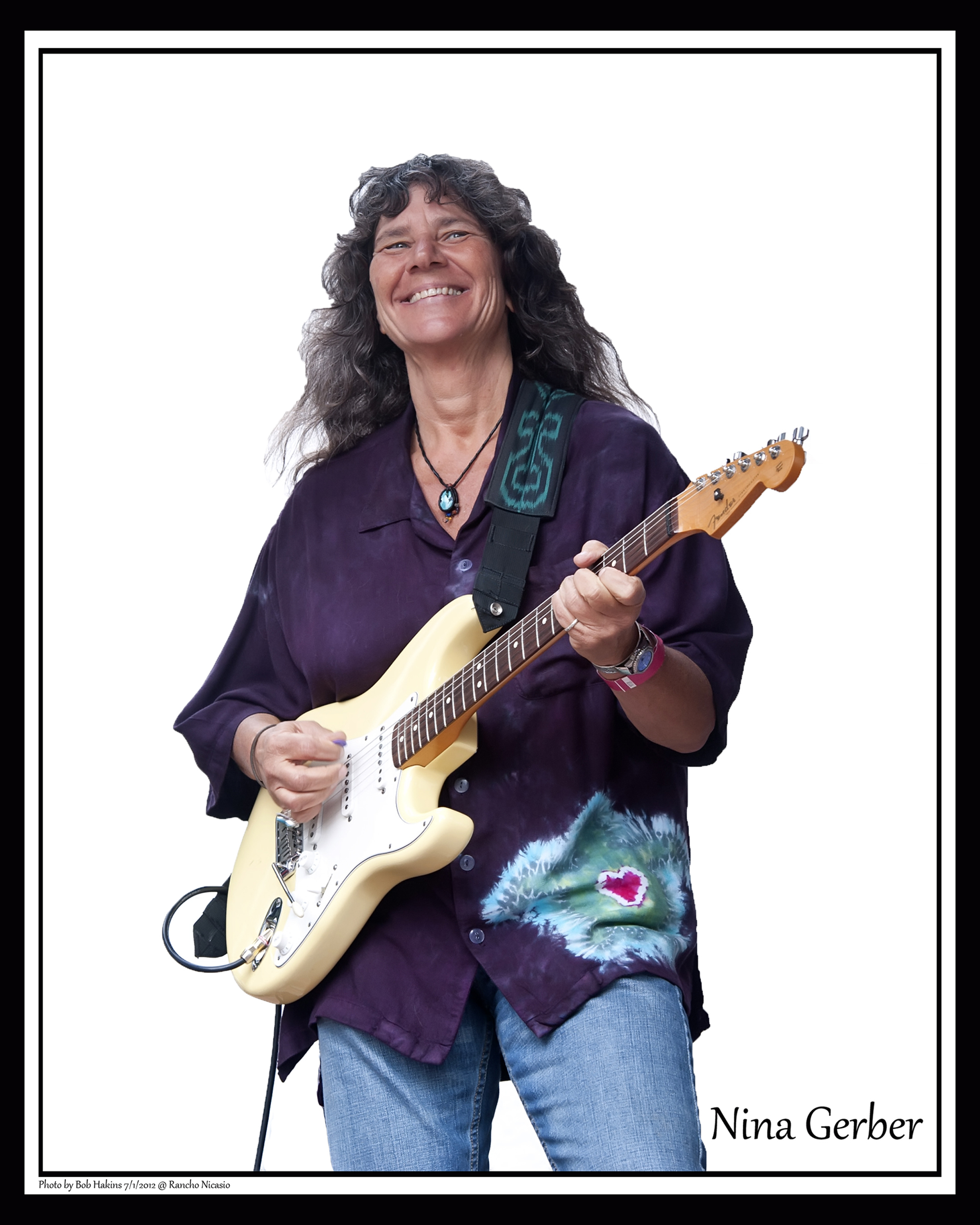 "It's rather bittersweet that two of my best guitars came to me from my good friends who have died," says Nina Gerber, favored accompanist to some of folk music's most revered singer-songwriters. Her David Matlin acoustic was gifted to her by Kate Wolf just before she died. Nanci Griffith gave her a 1962 Reissue Fender Stratocaster after loaning it to Gerber while she sat in with the Blue Moon Orchestra.
It's fitting, then, that Gerber's fourth solo CD is a heart-centered project inspired by and dedicated to some of her favorite songwriters--no longer living but nevertheless alive inside her own music. TIME IS FUNNY THAT WAY was funded through a grant from Whippoorwill Arts, and in addition to a couple of original compositions, features seven songs by Kate Wolf, Nanci Griffith, Sarah Elizabeth Campbell, and Keith Allen.
As verbally self-effacing as she is musically eloquent, Gerber wryly expressed surprise that she was selected to receive one of the four fellowships. "I'm not really sure why they chose me to be one of the grant recipients. I told them I was old and jaded and I'll never be a rock star. Maybe they felt sorry for me." Doubtful. To describe Gerber as virtuosic, while accurate, misses the point. As David Rawlings is to Gillian Welch, Gerber is to countless singer-songwriters: her musical choices are surprising, intriguing, deserving of one's full attention, and at the same time, sit comfortably within the framework of any given song.
"I don't write lyrics, and I don't sing. That's not my thing. I'm working on being a really good guitarist. I wanted to be good at one thing instead of mediocre at a bunch of things."
Born and raised in the semi-rural outskirts of Sebastopol, CA, Gerber has been an undeniable staple of the West Coast acoustic music scene since the late 70's. From the first time she heard Kate Wolf perform in a local pizza shop, the budding teenage guitarist single-mindedly dedicated herself to her instrument. Within a few years she had won Wolf's respect and a place as her principal musical collaborator. From there she built a career as a sought after teacher, arranger, producer and prolific accompanist to a veritable who's who of folk music royalty (Greg Brown, Karla Bonoff, Kate Wolf, Dave Alvin, Lucy Kaplansky, Peter Rowan, Rosalie Sorrels, Mollie O'Brien, Laurie Lewis, Eliza Gilkyson, Chris Webster, and so many more).
It would take pages to include all the accolades Gerber has received from the many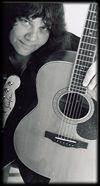 songwriters she has worked with. In 2018 Maria Mulduar wrote of Gerber, "It is so Zen the way she under-girds and complements whatever music is at hand, never playing an extraneous or superfluous or irrelevant note." Acclaimed songwriter Karla Bonoff says, "Nina has this uncanny ability to weave an emotional tapestry throughout a song...never getting in the way of the song, but adding this incredible depth to it...Sometimes, I am just amazed at what I hear coming from her side of the stage."
In 2021 when awarding Gerber with the "Far West Best of the West" award, the acclaimed fiddler and songwriter, Laurie Lewis said, "Nina makes magic happen as few can. Sure, she has the technical chops and knows the fingerboard, but it's what one does with those tools that sets the artist apart from the technician. And Nina is an artist--one who has made a profession of giving wings to songwriters' scribbles. And I'm not talking paper airplanes."
Biography .:. What's New .:. CD Info
Itinerary .:. Gear .:. Links .:. Home